Description
Green Zone Housing is a 501(c)(3) non-profit organization that provides permanent housing, job training and a community in which our homeless veterans can thrive; ensuring no hero is left behind, even after they return from war.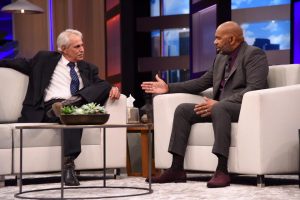 Green Zone Housing founder Mark Cook being interviewed on the Steve Harvey show.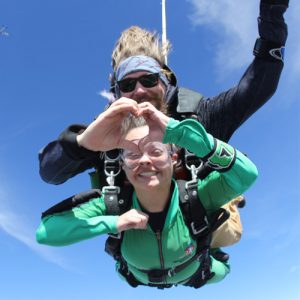 A Tandem skydive adventure is the free-falling thrill of a lifetime! Almost anyone 18 years of age or older can enjoy a tandem skydive–it's great for all the adults on your list! Our Tandem Skydive Gift Certificate can be used any day of the week.
Jump out of a perfectly good airplane from up to 14,000 feet!
Freefall at 120 mph!
Skydive harnessed to an experienced instructor
Pull your own ripcord for a peaceful, 5-minute parachute flight and a soft, on-target landing
Don't forget to capture their tandem skydiving adventure forever with our professionally edited DVD video of the jump, plus high-resolution photos! Our experienced videographers document the skydive so you can all relive their experience of a lifetime for only $139 plus tax.
Get your video/photos on a Spaceland Flash/USB drive (4GB) in high-resolution 1080p for only $20 more! This option makes sharing your crystal clear video and photos with your friends and family via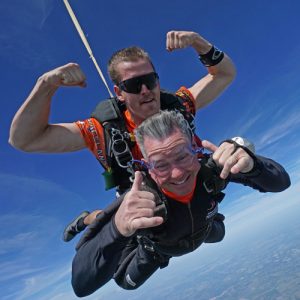 email, Facebook, Youtube, etc., as easy as stepping out of a plane. 🙂
Tandem skydivers must be at least 18 years of age, bring a valid photo ID, and weigh less than 265 pounds. For more information about who can skydive, what to wear, and more, please see our Frequently Asked Questions page.