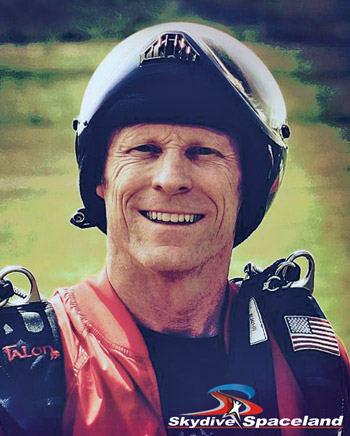 Skydive Spaceland is thrilled to announce the full-time addition of longtime competitive skydiver Scott Latinis to the Skydive Spaceland team as Organizing and Events Director.
"My parents will be so thrilled that I got a real job," Latinis jokes. "But seriously, it's a really great thing to be able to work in and give back to the sport we all love so much."
Latinis brings decades of high-level competitive formation skydiving experience, three world records, nine USPA National Skydiving Championships, and his trademark energy to this new position, which serves all four Spaceland drop zones.
"Scott is an extraordinary competitor, coach, and organizer, and he's exactly what we need to continue growing the Spaceland family of drop zones," said Spaceland's owner Steve Boyd. "We're all in this business because we love skydiving passionately, and Scott is going to help us share that love with our customers by blowing their minds with more and bigger events in all disciplines, for all of our locations."
Boyd opened the first Skydive Spaceland just south of Houston, Texas, in February of 2000, followed by expansion to Clewiston, Florida, near Miami in early 2013; to Rockmart, Georgia, near Atlanta in May 2015; and to Whitewright, Texas, near Dallas in April 2016. Spaceland Houston conducts more than 100,000 skydives per year and has hosted major skydiving competitions including the U.S. National Skydiving Championships. It is also the busiest civilian skydiving school in the country.
Building on Spaceland's successful Skydiver Training Program and Transitions programs that support new skydivers, Latinis plans to grow Spaceland's organizing program to fully support licensed jumpers of all experience levels and all disciplines.
"No matter what your skill level is, we'll have something fun for you to do at Spaceland," said Latinis.
Latinis is already working on some innovative events, including FlySight-aided tracking competitions at Houston and Dallas in 2016 and the Pre-Nationals Meet in 2017 for competitors to pre-test themselves against peers before the National Skydiving Championships.
"We have a ton of great ideas, and I'm excited to be a part of this team as we take all of the Spacelands to the next level," Latinis added.