Congratulations to our home teams! Skydive Spaceland teams seriously cleaned up last week at the 2011 United States Parachute Association National Skydiving Championships! Congratulations to everyone who won medals and competed; there was a lot of hard work showcased on the podium this year. Skydive Spaceland is extremely proud of all of our jumpers who competed this year; you represented us well!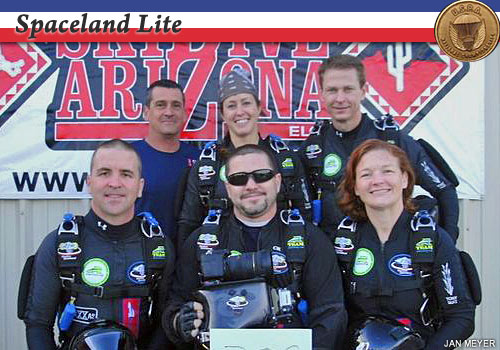 Spaceland Lite took home gold in the Advanced 4-way formation skydiving division,
beating Fallout by a single point (whew!).
SPX8 scored gold medals in the 8-way Intermediate division.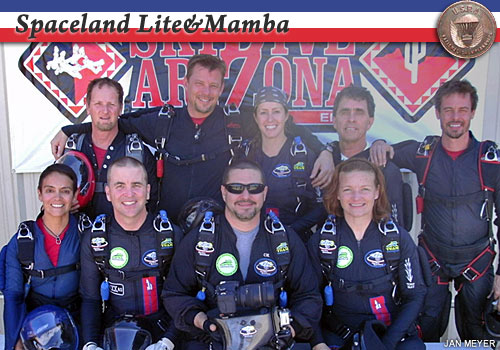 Spaceland Lite+Mamba followed up with bronze medals in the same category.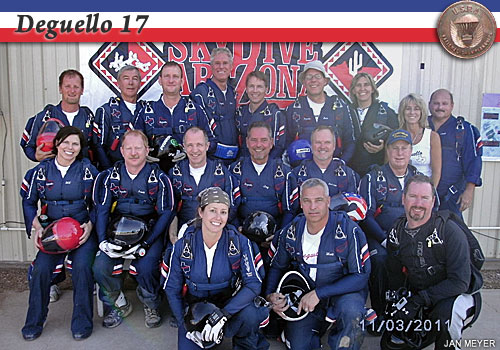 Deguello 17 also scored bronze medals, in the 16-way event.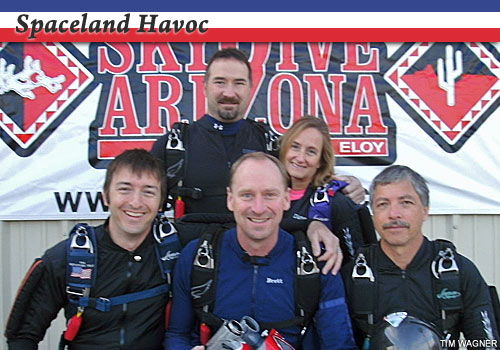 Spaceland Havoc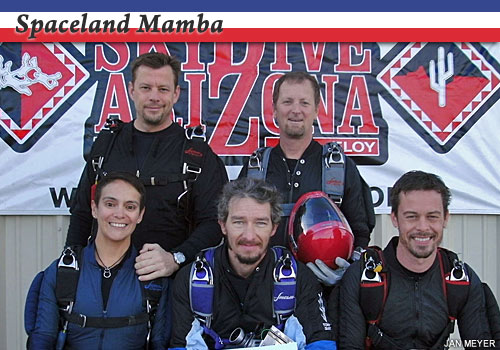 Spaceland Mamba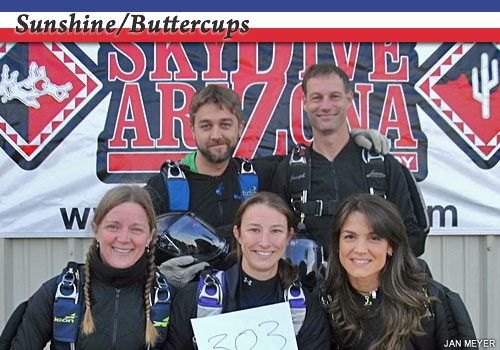 Sunshine/Buttercups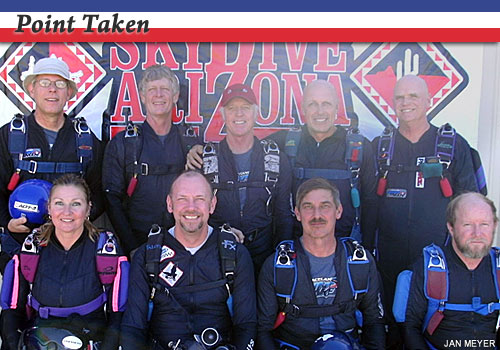 Point Taken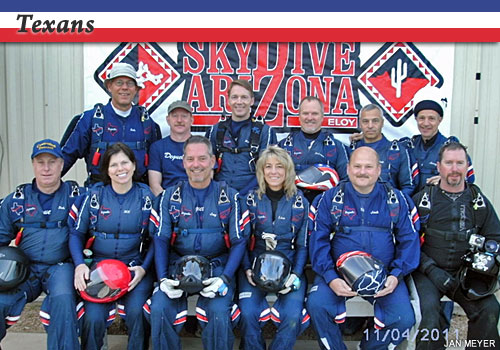 Texans
We also had a number of jumpers competing with non-local teams, most notably Brian Ball (Honey Badgers, bronze in 4-way vertical formation skydiving) and Bart Stonestreet (silver in Canopy Formation Rotation with Too Wrapped Up). Congratulations, everyone, and thanks for competing!
More information: